Nobody even reads these things anymore, don't they?
Anyways, I became an admin on one of the largest and best mod servers on TF2! It's the best job in the world! I get to fly around with no clip AND troll people who are misbehaving!

Anyways, this is one of our most recent maps: Goldenrod City! It is a real-life scale version of Goldenrod City and Route 34 in Pokemon Gold/Silver/Crystal. Like in the games, buildings can be entered/climbed on. They have many Pokemon sounds in the game which make it nostalgic! The best part is you can take over the Radio Tower and become a DJ! It plays ten songs varying from OST and remixes. This is a REALLY awesome map that I control, and the best part is there are waaaaay cooler custom ones than this! A few of them I administrate are:
Jolly Roger Bay (Super Mario 64)
Saturn Valley (Earthbound)
Nimbus Land (Super Mario RPG)
Ponyville (My Little Pony: Friendship is Magic)
Mario Kart V2.0 (Mario Kart)
Kakariko Village (The Legend of Zelda A Link to the Past)
Shadow Moses Island (Metal Gear Solid)
Clock Town (The Legend of Zelda Majora's Mask)
I took some screenshots in noclip mode to show the city in the sky!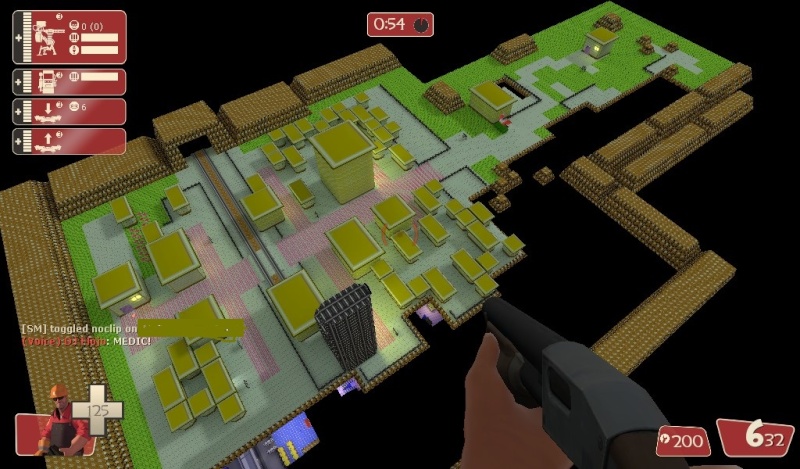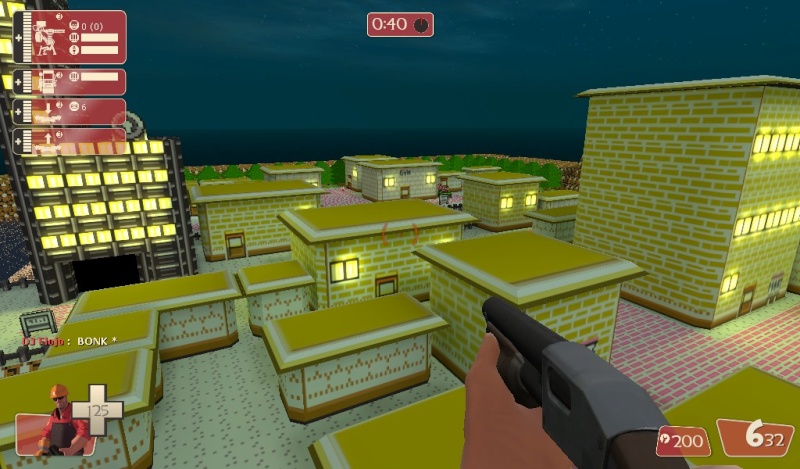 Do any of you guys play Team Fortress 2 anyways?